Year 1971
1971: December 2
Sheikh Zayed bin Sultan Al Nahyan and Sheikh Rashid Bin Saeed Al Maktoum with rulers of Emirates at the hoisting of UAE flag. The rulers of Abu Dhabi, Dubai, Sharjah, Ajman, Fujairah and Umm Al Quwain proclaimed the creation of the new state.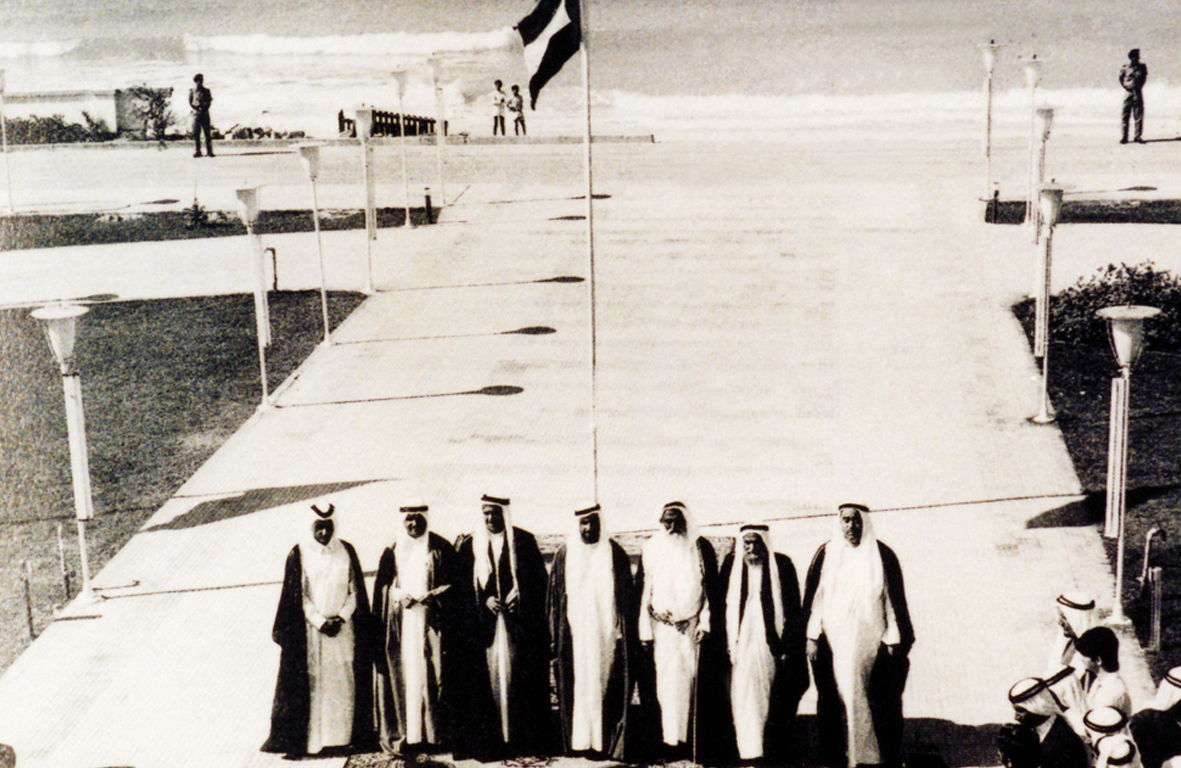 دستور دولة الإمارات العربية المتحدة
يعتبر دستور دولة الإمارات العربية المتحدة الإطار القانوني والسياسي لنظام الدولة. دخل الدستور حيز العمل في 2 ديسمبر 1971 بصورة مؤقتة وأقر بصورة دائمة في مايو 1996. تم كتابة الدستور في عشرة أجزاء ويتكون من 152 مادة.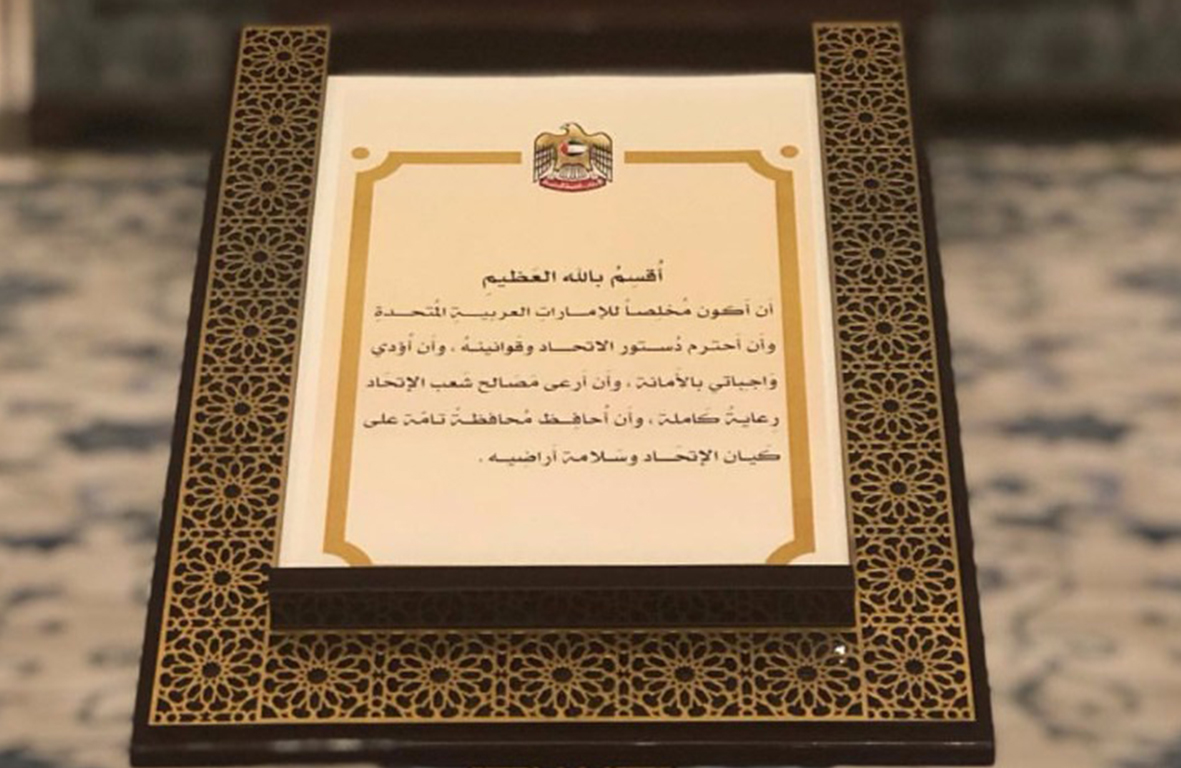 شركة بترول أبو ظبي الوطنية أدنوك
شركة نفط حكومية بإمارة أبو ظبي، أسست الشركة في العام 1971 تعمل في جميع مجالات النفط والغاز وتسويقها، والنقل البحري، والصناعات الكيماوية، والبتروكيمياويات. تنتج الشركة حوالي مليوني برميل يوميا، وهي أكبر مصدر للدخل لحكومة أبو ظبي. تعمل على تطوير احتياطيات النفط والغاز المكتشفة في أبو ظبي، لتحقيق هدف زيادة السعة الإنتاجية إلى 5 ملايين برميل نفط خام بحلول عام 2030.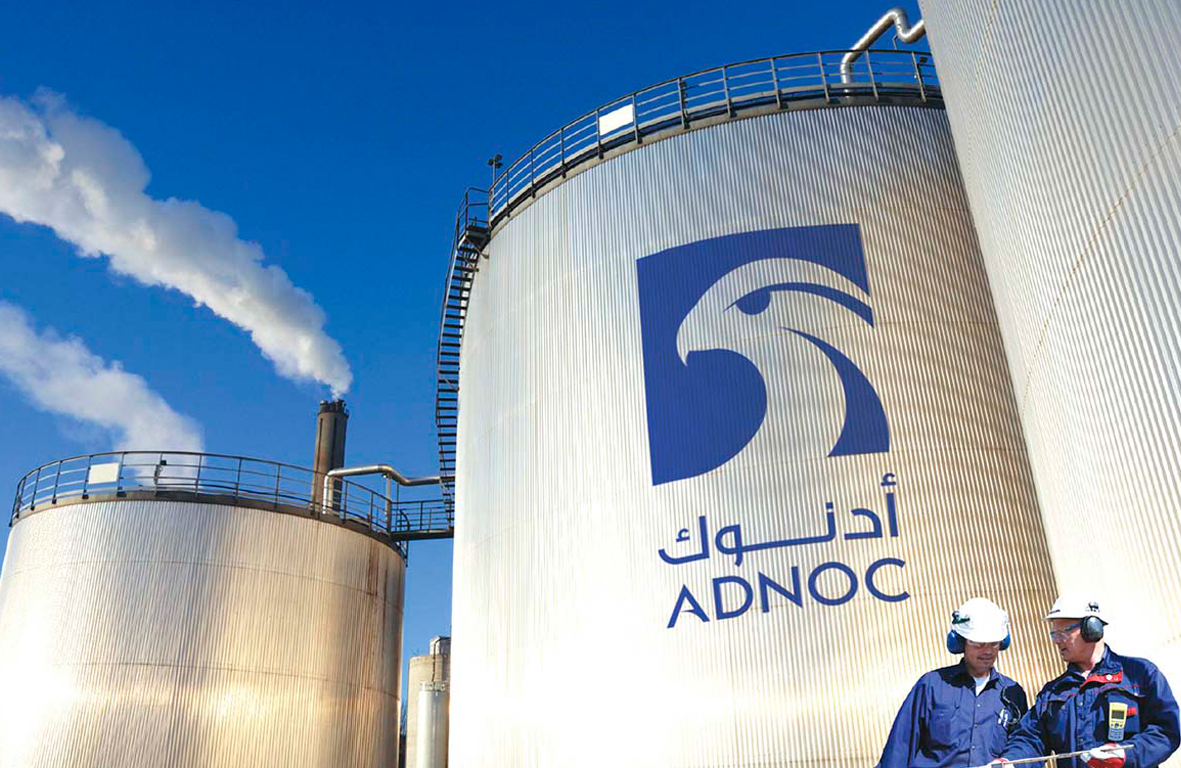 صندوق أبو ظبي للتنمية
صندوق أبو ظبي للتنمية تأسس في العام 1971 كمؤسسة تابعة لحكومة أبو ظبي تتولى مسؤولية تقديم المساعدات الخارجية ويعمل على تنمية العديد من المجالات مثل: التعليم، والإسكان، والمياه والكهرباء، والزراعة، والنقل والمواصلات، والصناعة إلى جانب قطاع الطاقة المتجددة.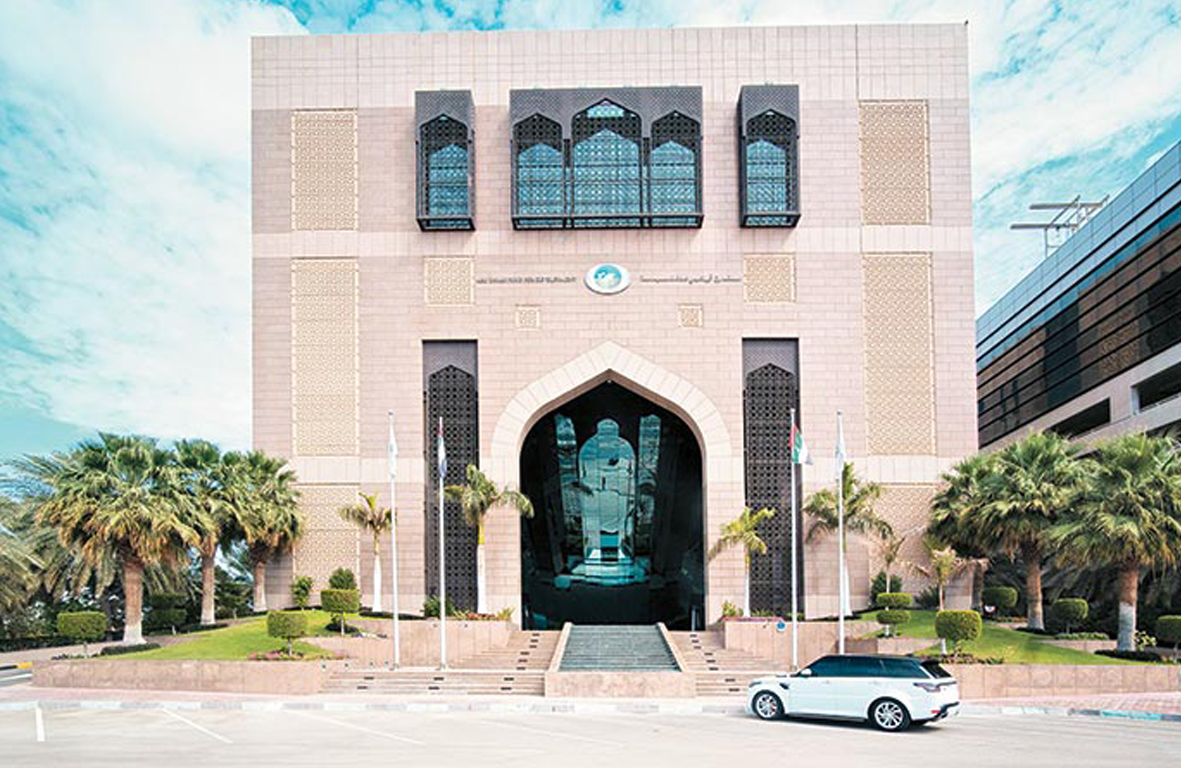 أُسِّس اتحاد الإمارات العربية المتحدة لكرة القدم في عام 1971م
حقق اتحاد الكرة العديد من الإنجازات منذ تأسيسه خليجيا وقاريا ودوليا، فقد تأهل المنتخب الوطني الأول لكرة القدم إلى نهائيات كأس العالم في إيطاليا عام 1990، وحصل على بطولة كأس الخليج الثامنة عشرة عام 2007 وخليجي 21 عام 2013، وحصل المنتخب الإماراتي الوطني للشباب على بطولة آسيا عام 2008،