Participation in URC 2019 Conference
Thursday, Apr 18, 2019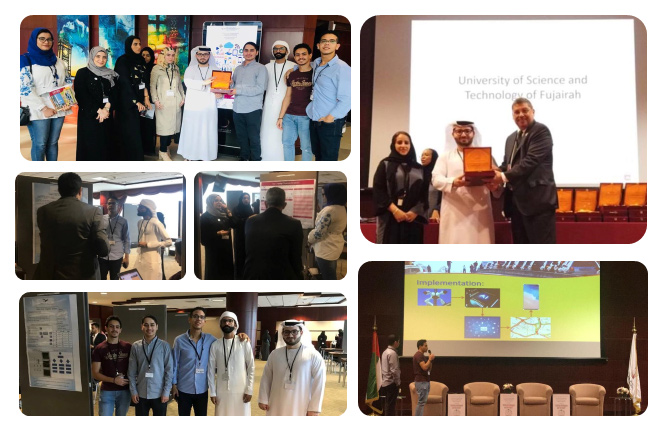 Location | Zayed University - Dubai, United Arab Emirates
The college of engineering and information technology students participated in the 11th annual conference for undergraduate research papers in the applied computing field that was organized by Zayed University with the association of the ministry of infrastructure development in UAE and Ajman digital government under the theme of artificial intelligence and the future.
The conference included 161 research project that was accomplished by 593 university students under their professors' supervision that came from 19 educational institutes from six countries including Egypt, Jordan, wait, Palestine, KSA, and the UAE.
The college students participated as well in the Hackathon that was launched alongside the event with the organization from the ministry of infrastructure development in UAE under the theme of IoT for transportation that lasted for 24 hours.
The Undergraduate and Research Conference (URC) helps the students in showcasing their projects and share ideas with the academic and industrial sectors from around the world
---