Dubai International Pharmaceuticals & Technologies Conference and Exhibition
Wednesday, Apr 07, 2021
05 - 07 April 2021
DWTC, Dubai
The College of Pharmacy and Health Sciences participated in the Dubai International Pharmacy and Technology Conference and Exhibition on 5-7 / 4/2021 at the World Trade Center - Dubai. (DWTC)
The Dubai International Pharmacy and Technology Conference and Exhibition - (DUPHAT) is the most prominent exhibition in the field of pharmacy in the Middle East and North Africa region. DUPHAT covers the pharmaceutical industry, over-the-counter drugs, retail products, and distribution within the pharmacy network. The event is also a useful platform for all stakeholders in the pharmaceutical sector to launch new products, learn new technologies and developments, obtain scientific knowledge, as well as being a rich platform for networking and building relationships.
The event attracts top international pharmacists, marketing professionals, researchers, academics, scientists, doctors, students and other healthcare professionals under one roof, as well as many companies and pharmaceutical factories.
Three student groups from the College of Pharmacy participated in presenting their scientific research in DUPHAT within the framework of student competitions at the university and college level. Students Sarah Al Yammahi, Shahed Maysara and Alya AbdulRahim, under the supervision of Dr. Srinivasan RamaMurthy, on their topic (The Role of Drug Repurposing In Tackling the COVID 19 Pandemic) were able to attain 3rd Best Pharmacy Poster (Category Quality) .
Prof. Sumia Ser Al Khatim - Acting Dean of the College of Pharmacy and Health Sciences – appreciated efforts made by college students and professors to represent the college and university in an optimal way and also enrich the academic life of students by engaging with their peers from college students in the entire Arab world during their period of participation in the conference activities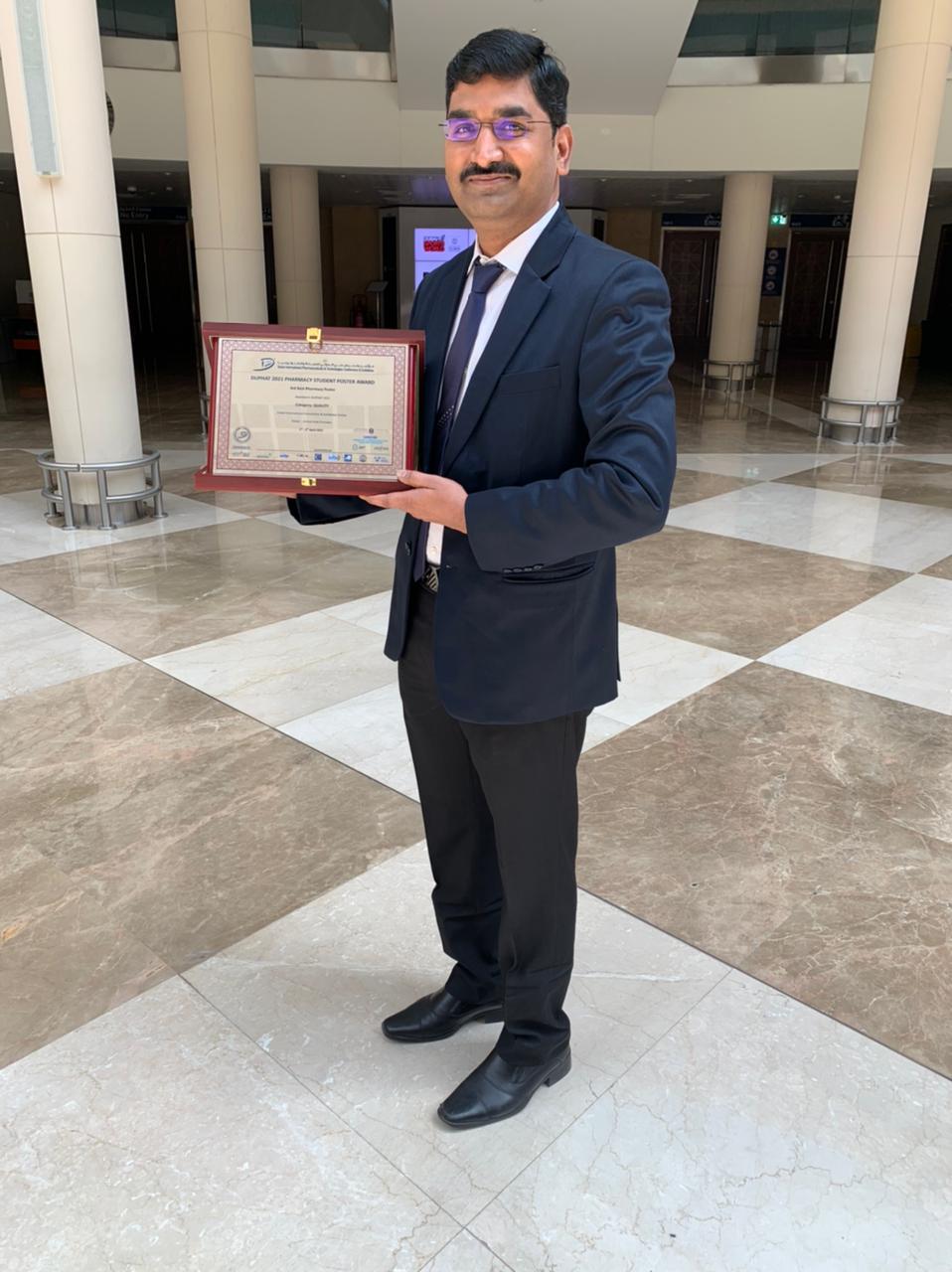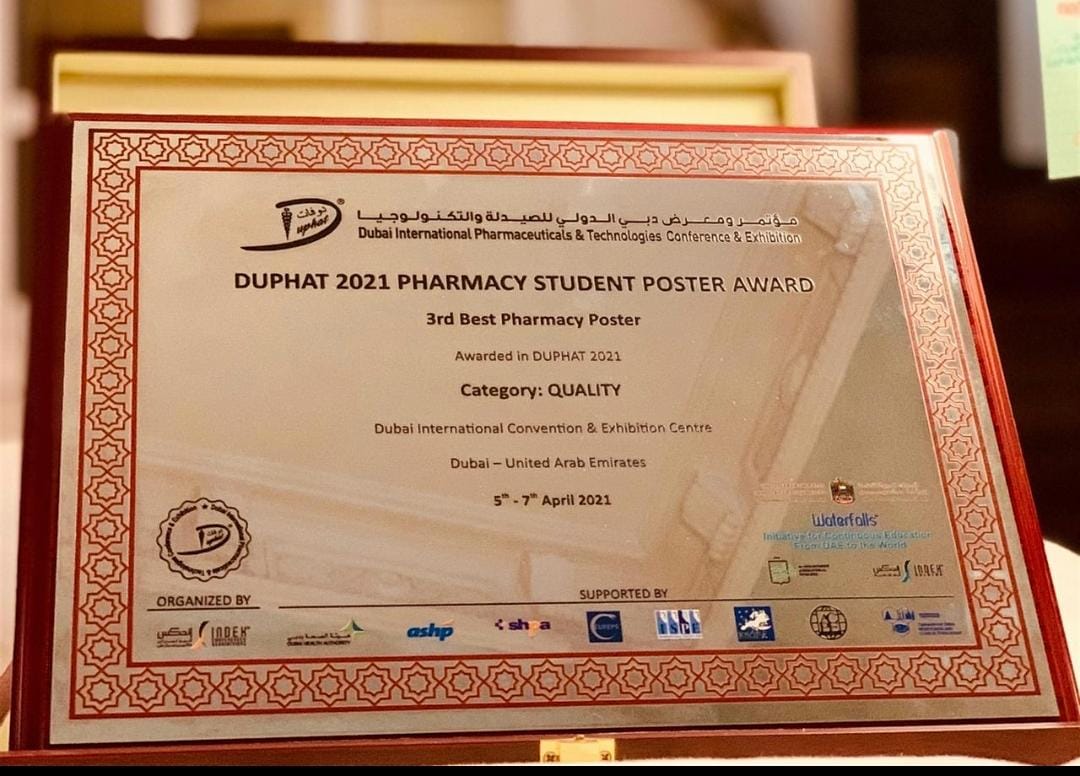 ---