Basic Life Support course - College of Pharmacy and Health Science
Friday, Sep 24, 2021
The College of Pharmacy and Health Science held an comprehensive Basic Life Support course for its senior students in collaboration with an American Heart Association (AHA) accredited institution.
This course aims primary to introduce the students to the basic principles to be followed during live threatening personal emergencies. After completion of the course, all the attended students set for an online theoretical exam in addition in campus practical exam. All of the students passed the exams successfully and became an accredited members in AHA holding BLS qualifying certificate.
Prof. Sumia Ser Elkhatim – College's Acting Dean – thanked all of the students and the event supervisor, Mr. Tarek Shahin – Pharmacy teaching assistant – for their outstanding performance and for theor commitment in following the standards of physical distancing and precautionary measures of COVID19.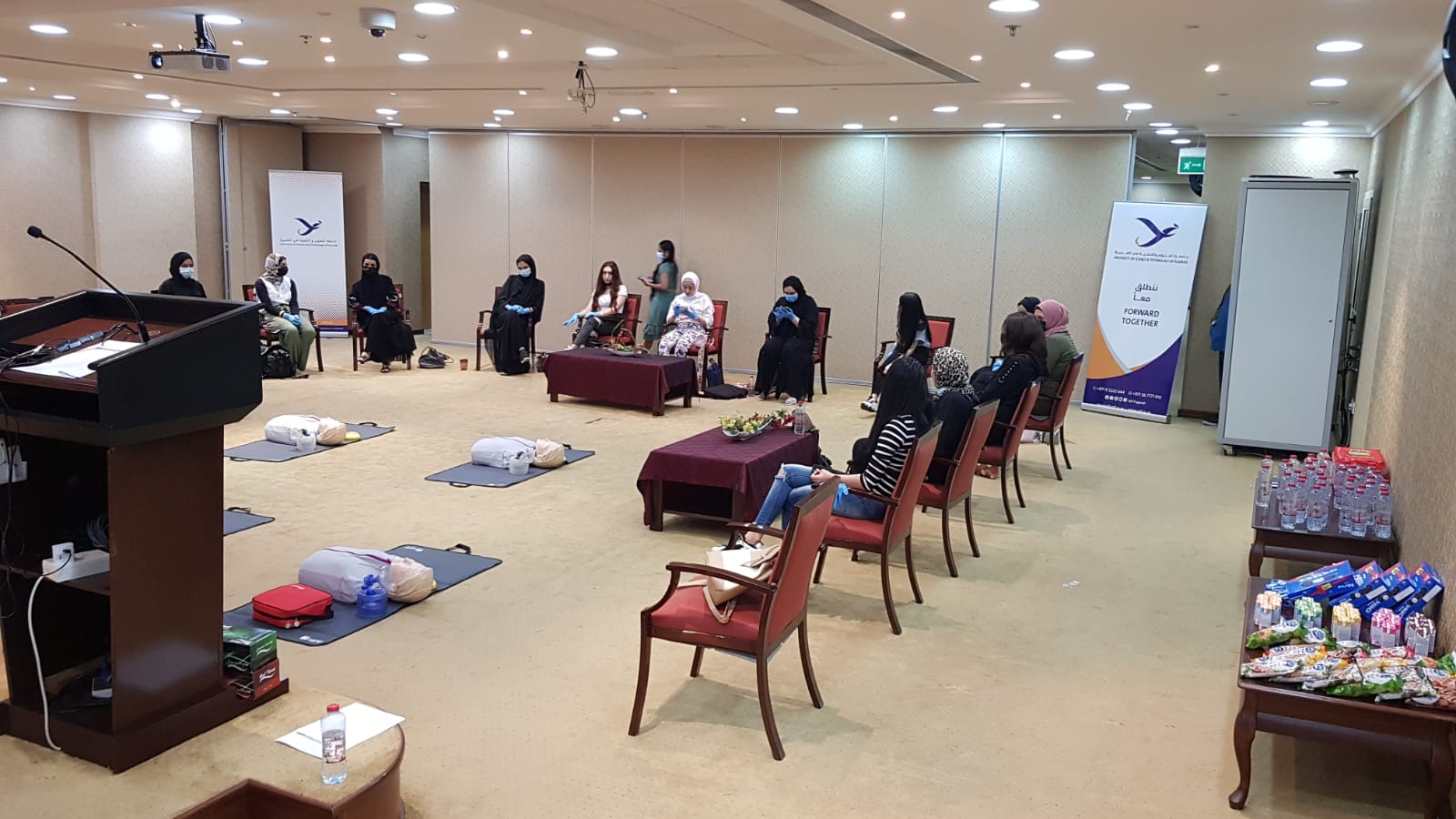 ---