Career Counselling Sessions
Thursday, Oct 28, 2021
Today, a series of career counselling workshops organized by the University's Career counselling Office, which lasted for a whole month, in cooperation with career counselling and employment experts.
The workshops included various topics of interest to both graduate students in final years, as well as graduates from various disciplines and academic years. These topics include the following headings: Job search tools, understanding the requirements of the labor market, how to choose your career path, and the advantages of working in the private sector.
The questions of the audience, which amounted to 172 honorable attendees, also empowered the course of the sessions by conveying their real experience they got in relation to employment, finding job opportunities and even choosing a career path.
Holding these workshops is among the priorities of the Career counselling Office to achieve the university's vision aimed at strengthening the labor market with qualified cadres capable of rapid integration in various career fields.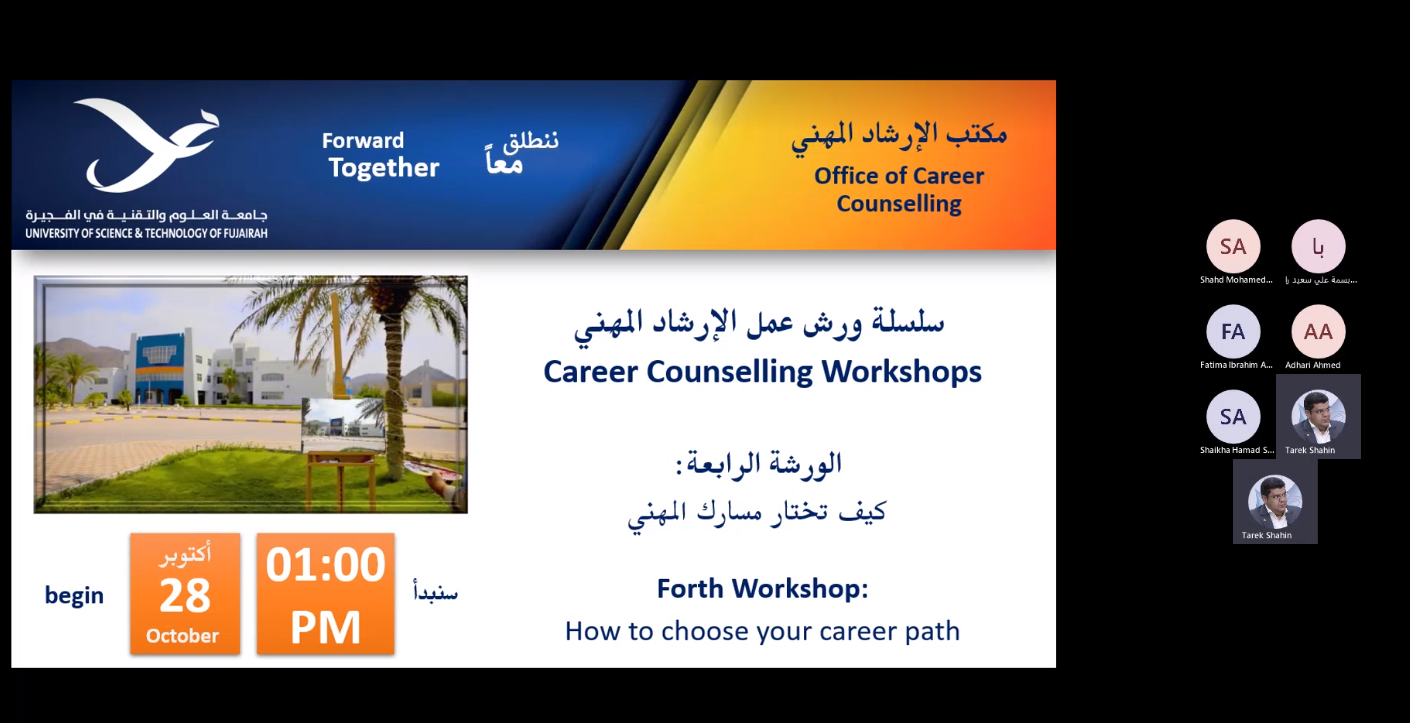 ---