The "Green Identify Team" of the College of Pharmacy and Health Sciences , secured the second place in the International Intercollegiate Environmental Public Speaking Competition
Tuesday, Nov 23, 2021
The "Green Identify Team" of the College of Pharmacy and Health Sciences at University of Science and Technology of Fujairah, secured the second place in the International Intercollegiate Environmental Public Speaking Competition with the theme "Sustainable Living: A Path to a Greener Future", which is organized by the Emirates Environmental Group in cooperation with the Ministry of Education in the United Arab Emirates and with the participation of student's teams from 37 local and international universities with the support of International Dubai Ports.


The participation was represented in a societal integration proposal that aims to promote sustainable behavior to compensate for the waste in environmental resources as a result of unregulated and irresponsible behaviors that cause the deterioration of environmental diversity around the world.


On her part, Her Excellency Dr. Sumia Ser Elkhatm - Dean of the College of Pharmacy and Health Sciences - expressed her pleasure for the achievement of the college's team, consisting of students Sarah Al Yamahi, Alya Abdel Rahim, Shahd Maysara, Sheikha Al Dhanhani and Raghad Basmaji, under the supervision of Tarek Shahin - Teaching Assistant at the college. Prof. Sumia stated that the participation comes within the college's plan to hone students' skills by integrating them into local and international scientific gatherings, thus contributing to the graduation of a new generation of pharmacists who are capable of research and self-conclusion. Additionally, Prof. Sumia confirmed that such external participations are carried out in accordance with the precautionary measures in the phase of gradual recovery from the Covid 19 pandemicity and in accordance with health and safety procedures.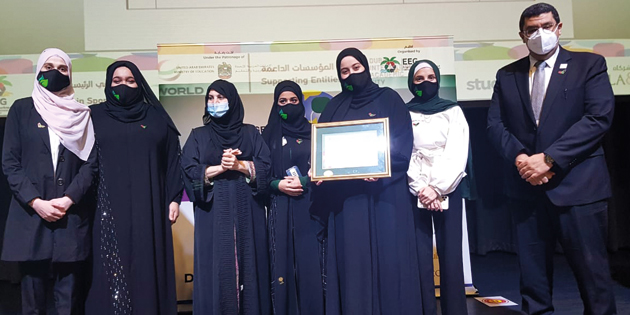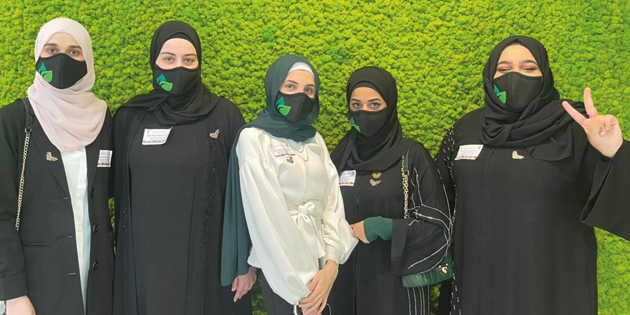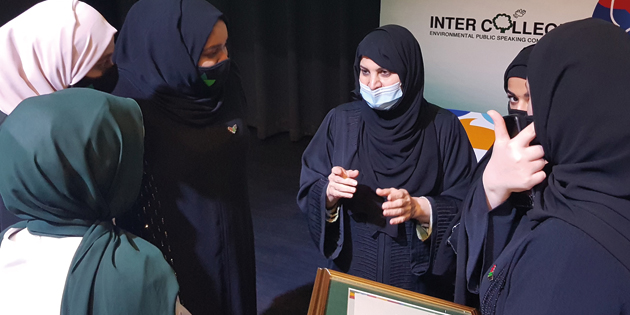 ---