The "Sustainability Indicator Team" of the College of Pharmacy and Health Sciences at University of Science and Technology of Fujairah, secured the second place in the International Intercollegiate Environmental Public Speaking Competition
Friday, Nov 26, 2021
For the second day .. The "Sustainability Indicator Team" of the College of Pharmacy and Health Sciences at University of Science and Technology of Fujairah, secured the second place in the International Intercollegiate Environmental Public Speaking Competition with the theme Balancing the three pillars of sustainability in the post pandemic period, which is organized by the Emirates Environmental Group in cooperation with the Ministry of Education in the United Arab Emirates and with the participation of student's teams from 37 local and international universities with the support of International Dubai Ports.

The participation of the students in the "Institutional Sustainability Index Team" was to show the state of balance between the three pillars of sustainability before the pandemic, and the consequences caused by the weakness that led to an imbalance in the first stages of the pandemic. The team also presented the results of their survey research on the impact of the pandemic, especially on the local community, and then the team presented their project "Unified Institutional Sustainability Index".

On her part, Her Excellency Dr. Sumia Ser Elkhatm - Dean of the College of Pharmacy and Health Sciences - expressed her pleasure for the achievement of the college's team, consisting of students Shouq Alyammahi, Nadya Alkhuzaimi, Hanadi Aldhanhani, Soheir Mahenoud, and Salsabil Al Ghamry, under the supervision of Tarek Shahin - Teaching Assistant at the college. Prof. Sumia stated that the participation comes within the college's plan to hone students' skills by integrating them into local and international scientific gatherings, thus contributing to the graduation of a new generation of pharmacists who are capable of research and self-conclusion. Additionally, Prof. Sumia confirmed that such external participations are carried out in accordance with the precautionary measures in the phase of gradual recovery from the Covid 19 pandemicity and in accordance with health and safety procedures.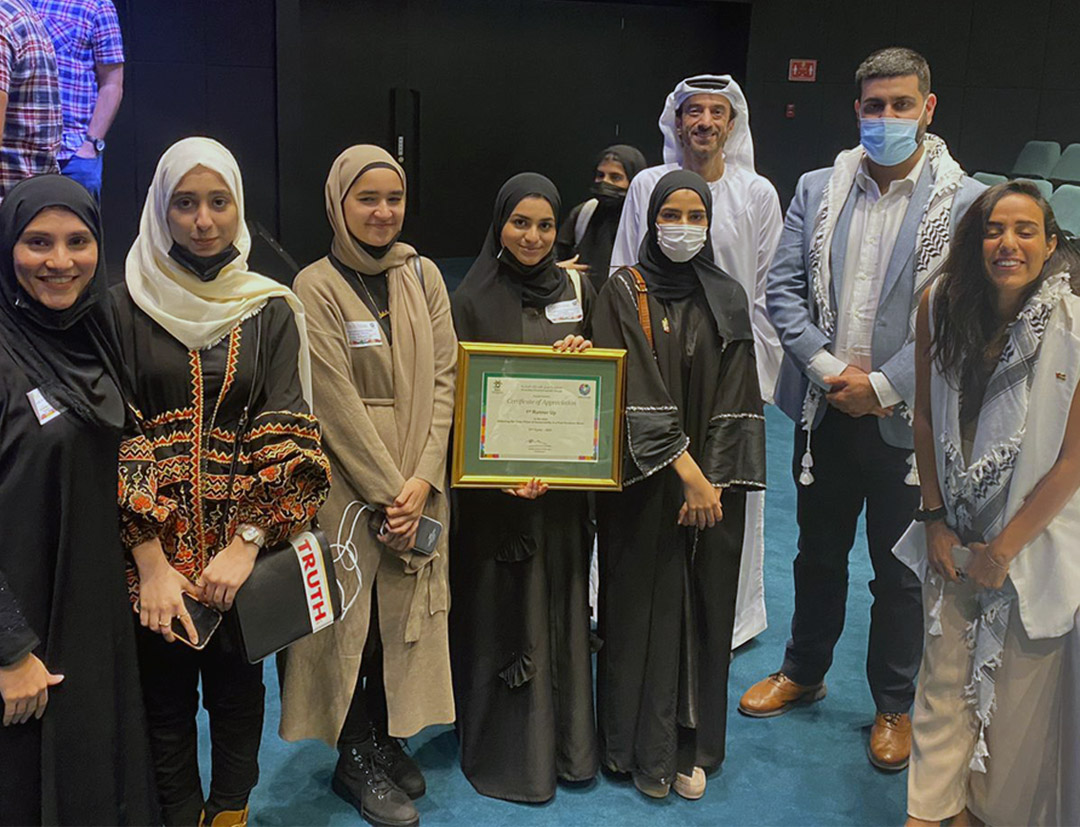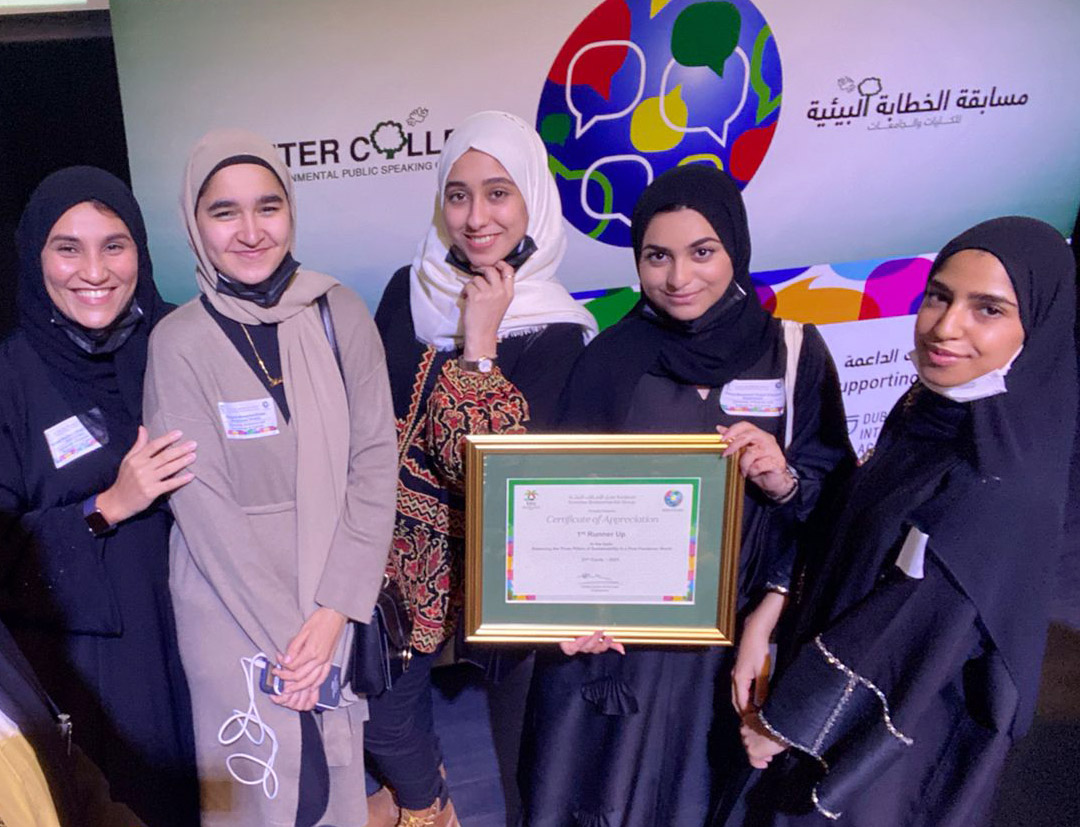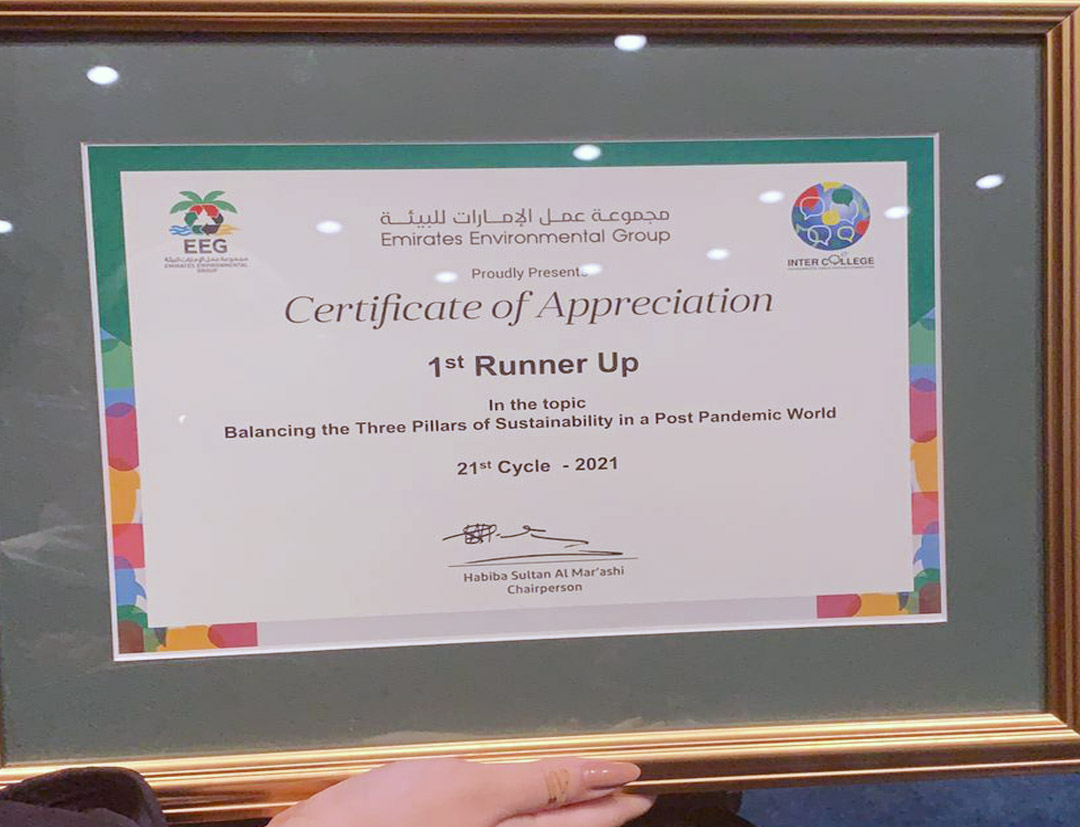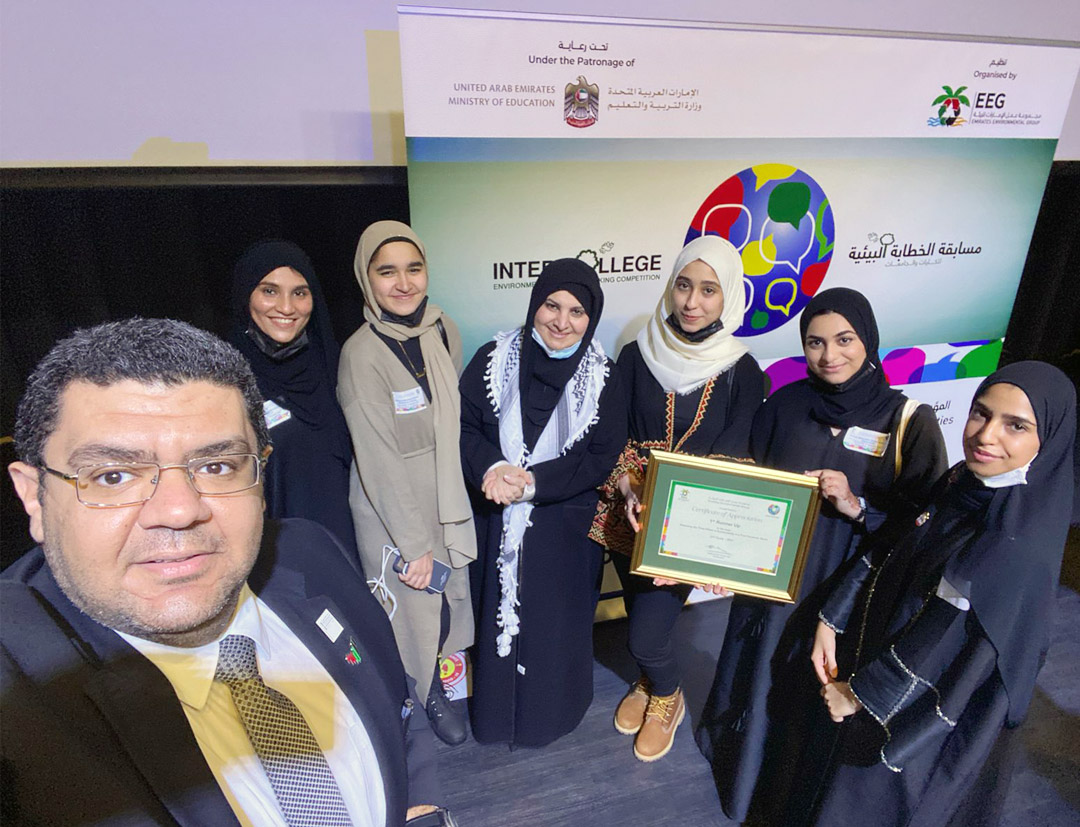 ---