Basic Life Support Training Course
Friday, Sep 02, 2022
Basic Life Support Training Course
The International Training Centre at the University of Science and Technology of Fujairah (USTF ITC) conducted several training courses that aims to enhance an individual's action during life and cardiac threatening conditions.

During the training sessions, the trainees practiced the right way to perform high-performance Cardiopulmonary Resuscitation, Operation of Automated Defibrillator, and Dealing with choking cases among adults, child, and infants.

It is worth mentioning that the USTF ITC is an authorized training center by the American Heart Association which is a prestigious scientific organization founded on 1924 and based in United States of America. It aims to be a restless force for longer and healthier lives, especially regarding the heart and blood vessels.
The center also offers other training courses approved by the American Heart Association for individuals who are not working in the medical sector.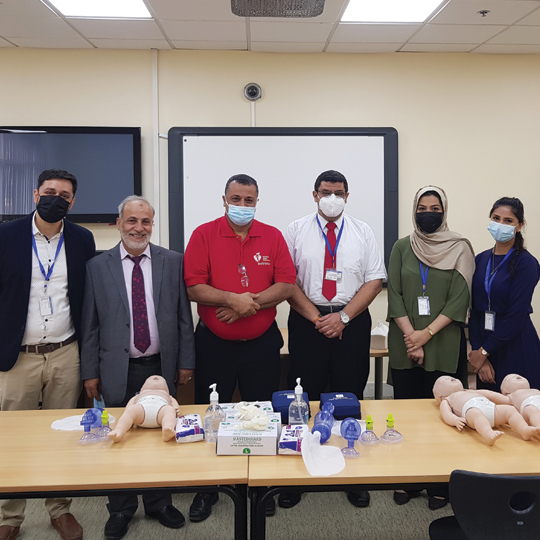 ---