Field trip to Innovation Hub at International financial Centre (DIFC)
Friday, Mar 25, 2022
College of Business Administration
Field trip to Innovation Hub at International financial Centre (DIFC)
To enhance the teaching and learning process of the CBA student, Dr. Ahmed Zain Elabdin – the College of Business Administration dean – headed an academic field trip to the Innovation Hub at Dubai International Financial Center (DIFC).
The DIFC Innovation Hub at the Dubai International Financial Centre (DIFC), a leading international financial centre and top international business hub in the Middle East, Africa and South Asia (MEASA)region's leading home to more than 500 innovation and tech firms, viewing from start-ups to unicorns.
Students were given a first-hand tour of the location about established innovation companies, digital labs, venture capital firms, regulators and educational entities.
A presentation was given to the students about the Innovation Hub of the Dubai International Financial Center. The Innovation Hub hosts a range of early to growth-stage startups such as YAP, Beehive, Tabby, Xpence, Stake, Rain and Bayzat, and Thunderbird School of Global Management, part of Arizona State University, and tech companies such as Ebury, Huawei and Amazon.
The DIFC presenters explain that Innovation Hub facilities aim to generate new economic value by fostering innovation, enterprise and talent access to various sectors, especially in future-oriented industries.
The students were very enthusiastic and happy to learn first-hand from the prestigious DIFC Innovation Hub in the region.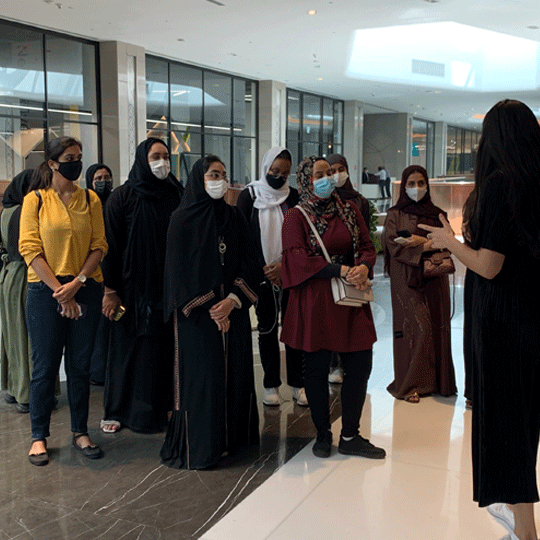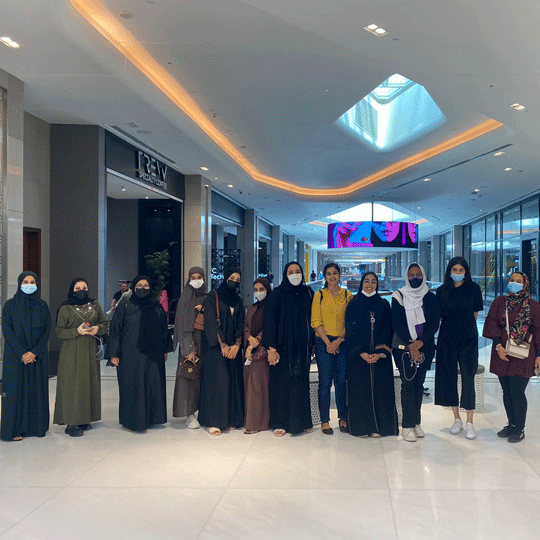 ---