Ministry of Interior organized an awareness session for the employees of the University of Science and Technology of Fujairah
Wednesday, Nov 16, 2022
The Support Section and the Law Culture Respect Office at the Ministry of Interior organized an awareness session for the employees of the University of Science and Technology of Fujairah, with the aim of raising awareness of the laws, systems, and regulations that regulate sports in general and govern the game of football in particular. Inside sports stadiums, how to deal with players, administrative and technical devices, and the behaviors to be followed by everyone to maintain their safety, maintain security and order, riot control and respect the law.
The councils were witnessed by Major / Ahmed Al-Hashemi and Captain / Abdul Rahman Al-Yamahi from the Social Support Department in Fujairah Police, and Captain / Ghosoun Al-Dhaheri from the respect for the culture of law and Dr. Amin Dahmash a faculty member at the College of Law at the University of Science and Technology of Fujairah, and a number of university employees, the local community and students.
During the majlis, which was presented by Mohammed Hassan Al-Basri and Masoud Al-Hammadi, students of the University of Science and Technology in Fujairah, international and UAE sports laws enshrined in the principles of the International Federation of Sport and Football (FIFA), which call for the preservation of the lives of players and fans, and to stand firm against those who try to distort the ethics and principles of football or violate sports norms based on moral discipline and the spirit of competition. Honest whether among the fans or the players.
Oron explained to the audience the necessity of fully believing that sports and football are fun in the first place and that they must comply with sports law and order in the most wonderful forms and situations, and accept the idea that football is a win and a loss.
Mr. Murhaf Khaznadar, Coordinator of the Alumni Office, Career Guidance and Events at the University of Science and Technology of Fujairah, thanked the Social Support Department at the Ministry of Interior for their great and clear role in raising awareness of the importance of introducing the laws, systems, and regulations that regulate behavior related to sports in general and football in particular, through investing in the partnership between the university and the Social Support Department at the Ministry of Interior. In Fujairah Police, which includes the importance of organizing awareness lectures for university employees and the community as a whole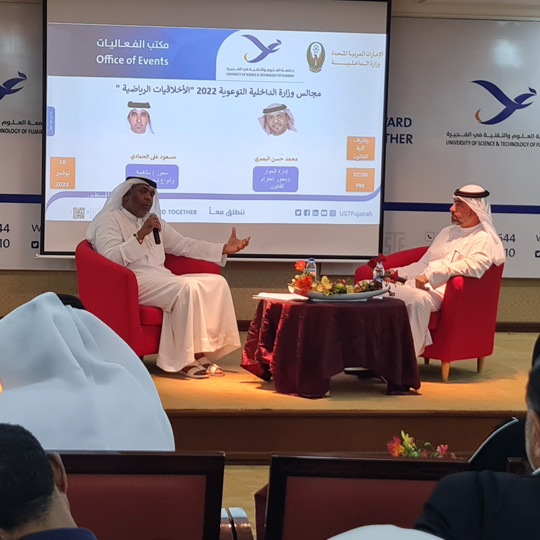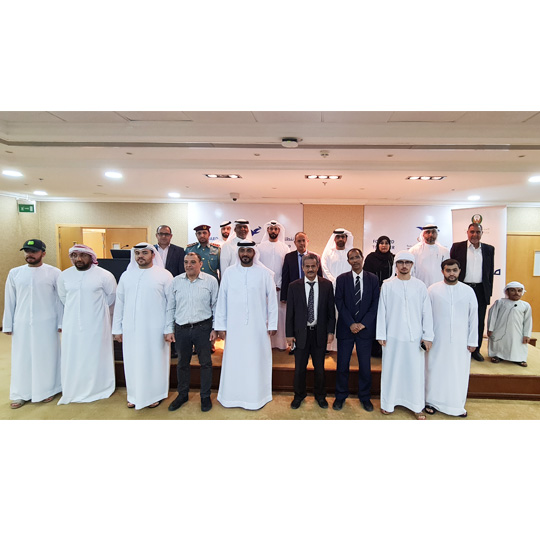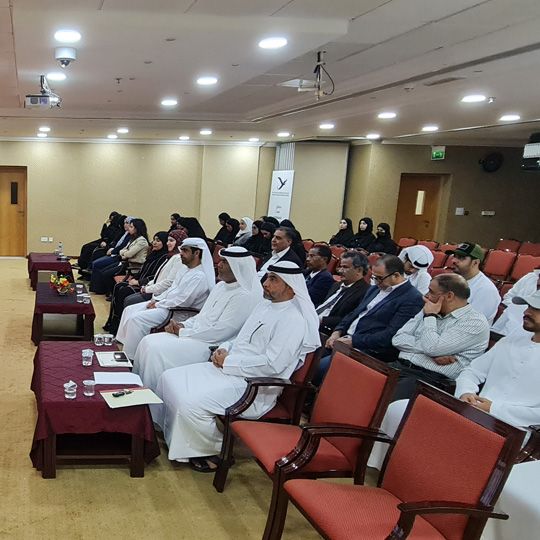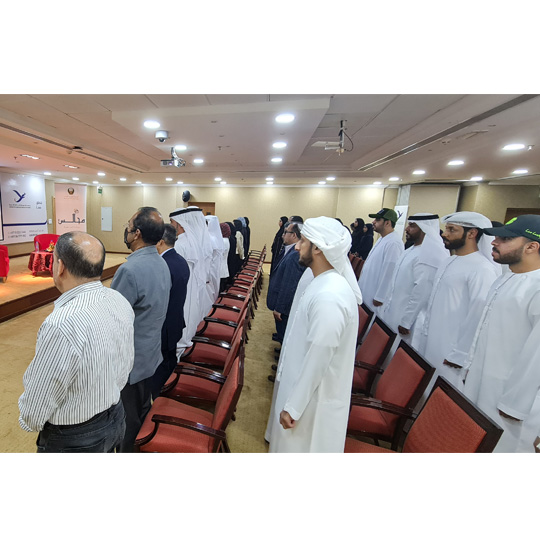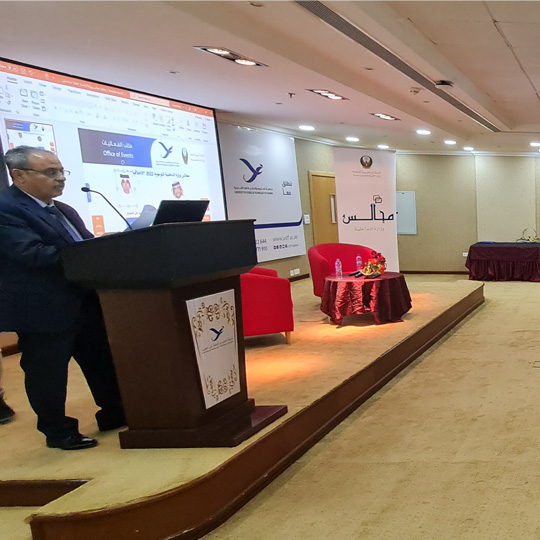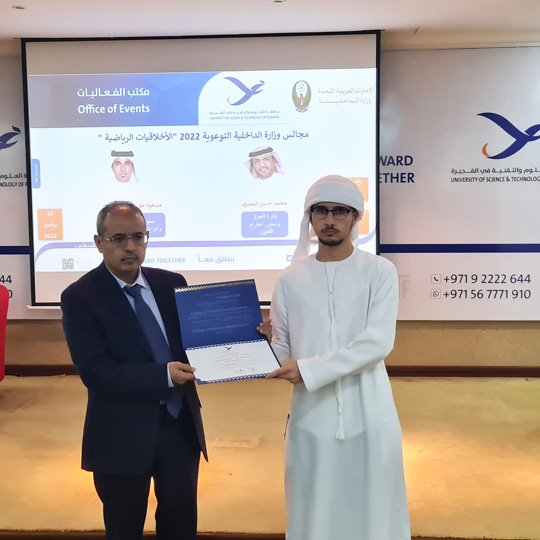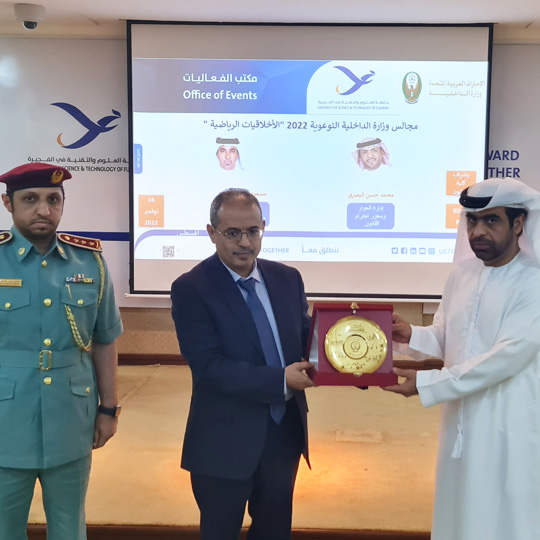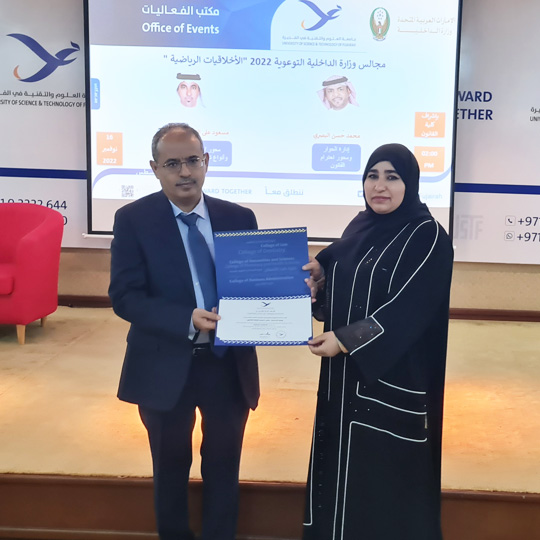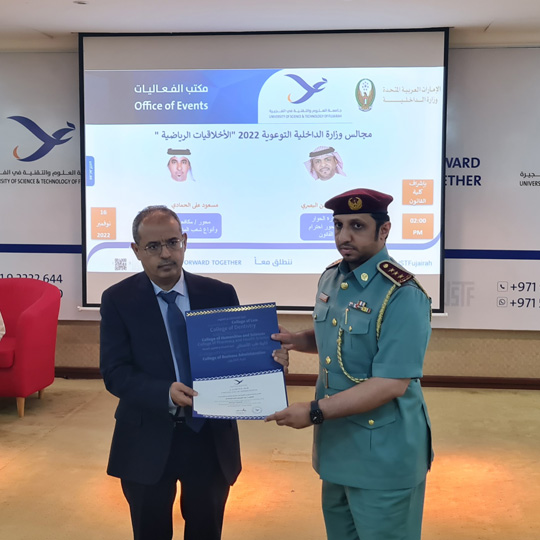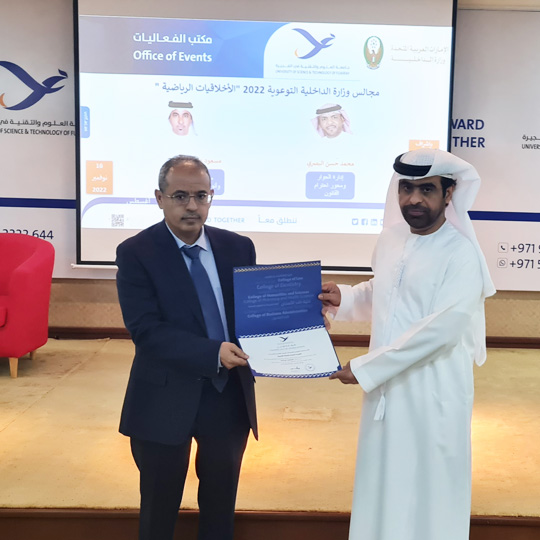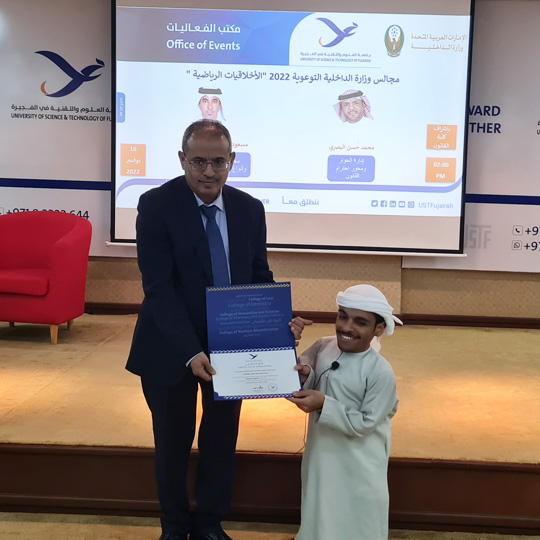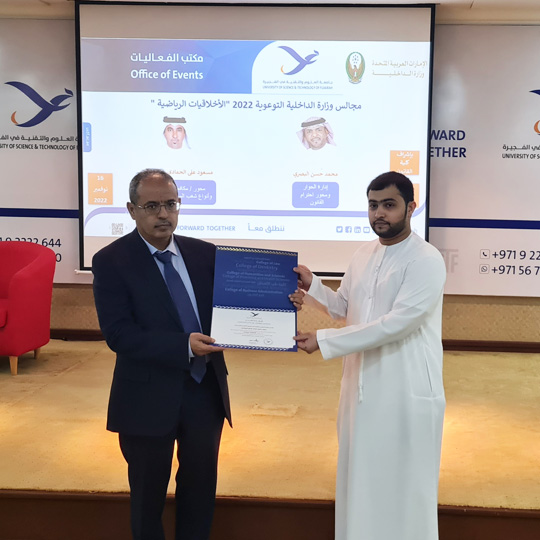 ---