Participation of students of the University of Science and Technology of Fujairah to attend the Graduate Studies Conference at the United Arab Emirates University
Wednesday, Nov 09, 2022
Participation of students of the University of Science and Technology of Fujairah to attend the Graduate Studies Conference at the United Arab Emirates University
Within the framework of the university's keenness to provide university students with scientific and life skills and experiences, and to learn about practical experiences and build new partnerships and friendships, in a way that contributes to expanding their educational and knowledge outcome, and enabling them to refine their personalities and develop their abilities and skills, students of the Department of Sociology and Social Work participated in attending the postgraduate conference specializing in Master of Social Work for the College of Humanities and Social Sciences at the United Arab Emirates University, on Wednesday, November 09th, 2022 from 10 am to 2 pm, under the supervision of Dr. Asmaa Ahmed and Dr. Ramadan Ismail.
The conference discussed about 20 research issues presented by the participating researchers that focused on issues related to a variety of areas including the family field, addiction, misuse of prescription drugs, human trafficking, problems of people with special needs, and the problems of patients with chronic diseases, as well as research on the roles of social workers and modern professional interventions in dealing with these issues.
This participation from the University of Science and Technology in Fujairah confirms its great interest in enhancing the skills of scientific research and knowledge exchange and benefiting from the experiences of others in its students, where students met with a group of professors and students of the United Arab Emirates University with the aim of exchanging knowledge, information and ideas among themselves, and the participation confirms the university's interest in enhancing the prospects of cooperation with various institutions of society.
Activity Supervisors:
Dr. Asma Ahmed
Dr. Ramadan Ismail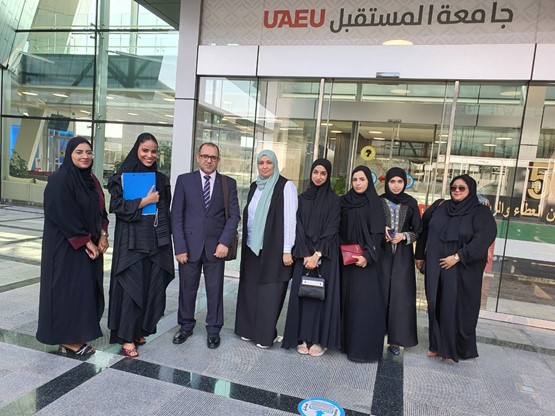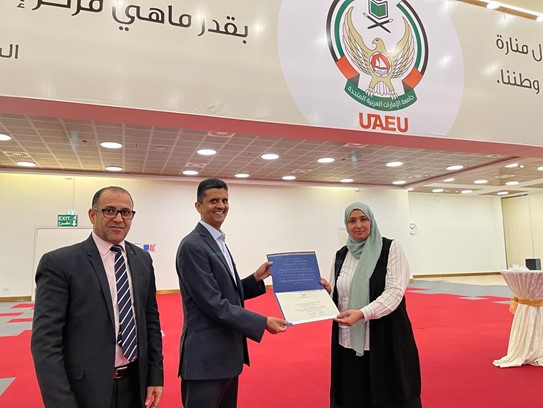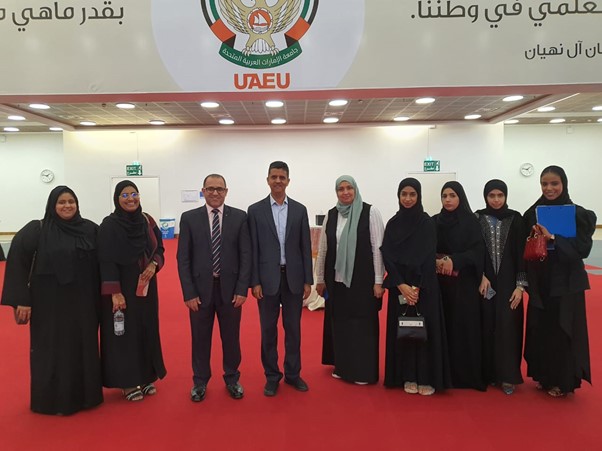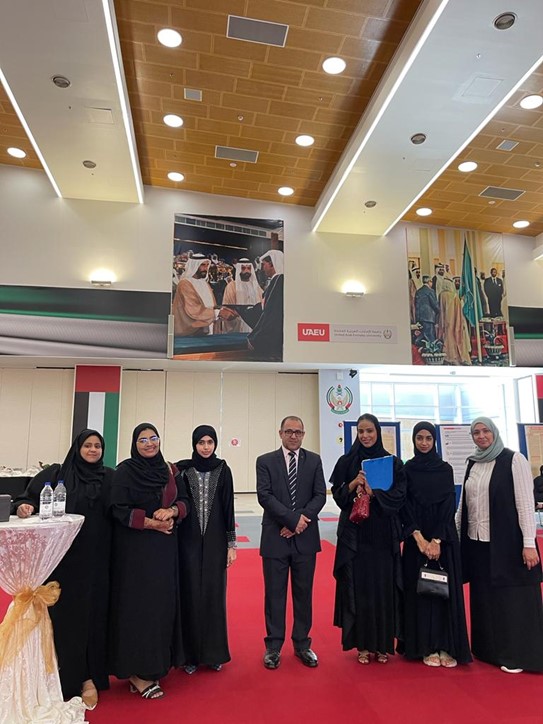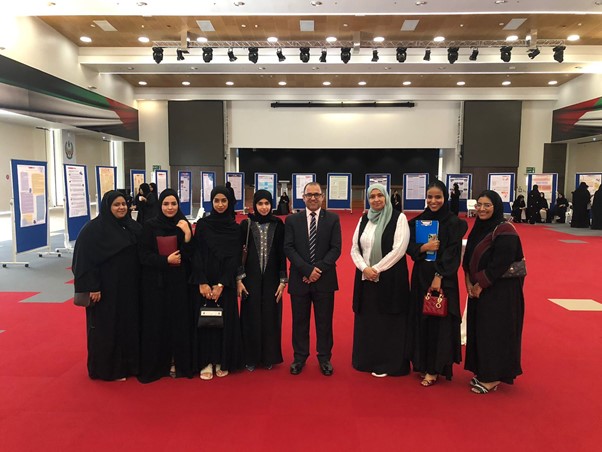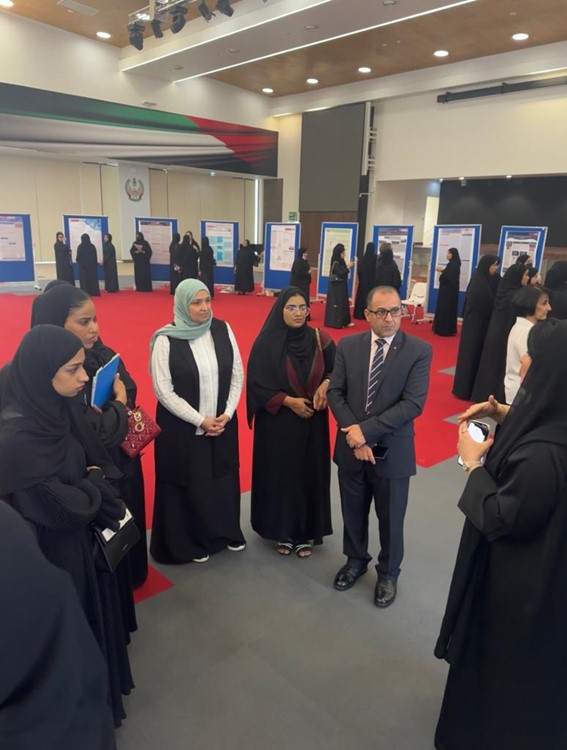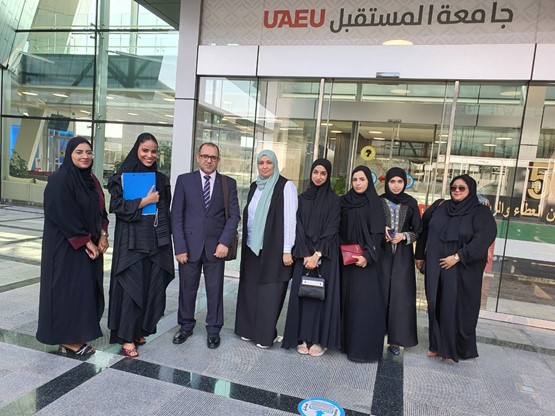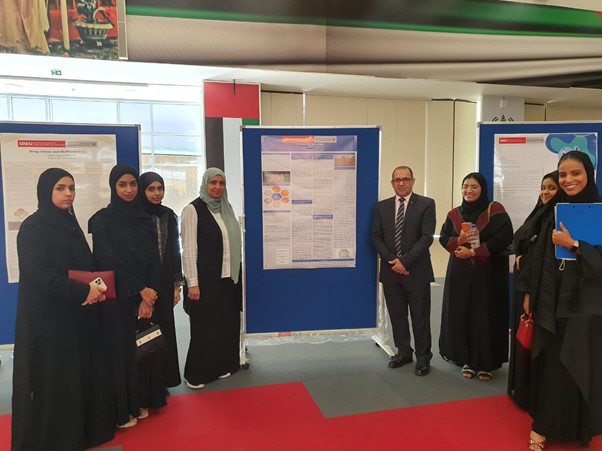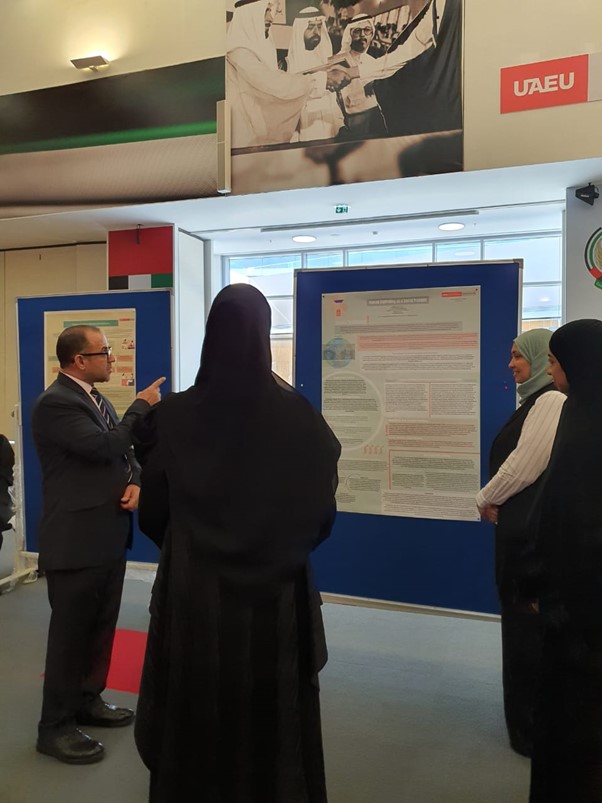 ---