Saif bin Hamad Al Sharqi School Visit
Monday, Jun 06, 2022
Saif bin Hamad Al Sharqi School Visit
On Tuesday, 31st of May 2022, the College of Pharmacy and Health Sciences at USTF welcomed the high school students of Saif bin Hamad Al Sharqi who visited the college to tour its facilities. The visit was organized by Mr. Tarek Shahin - A teaching assistant at the college.
During the visit, Dr. Ebrahim Abu El Fetouh gave the students an interesting introduction to the Pharmacognosy section which means dealing the herbal products and their potential effects.
After that, Mr. Mohammed Aldelgader – a college teaching assistant – took the students in a field tour among the college's labs and departments showing them the various sophisticated instrumentation used in the pharmaceutical field.
HE Prof. Sumia Prof. Sumia Sir Elkhatim – College's dean, expressed her appreciation for Mr. Salah Al Kurdi – A science teacher at Saif bin Hamad Al Sharqi School – for his collaboration with the college. Prof. Sumia also hoped to continue the fruitful collaboration with Saif bin Hamad Al Sharqi School and all of the schools to achieve USTF goals in serving the higher education sector in the UAE.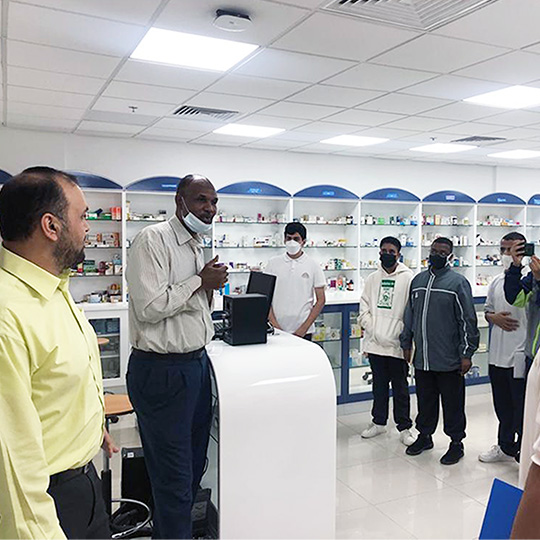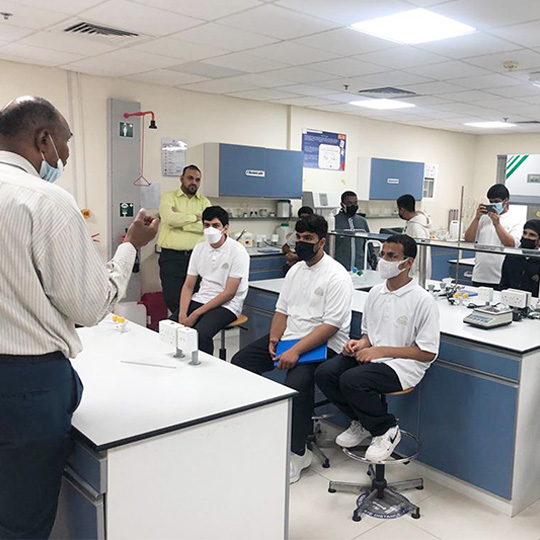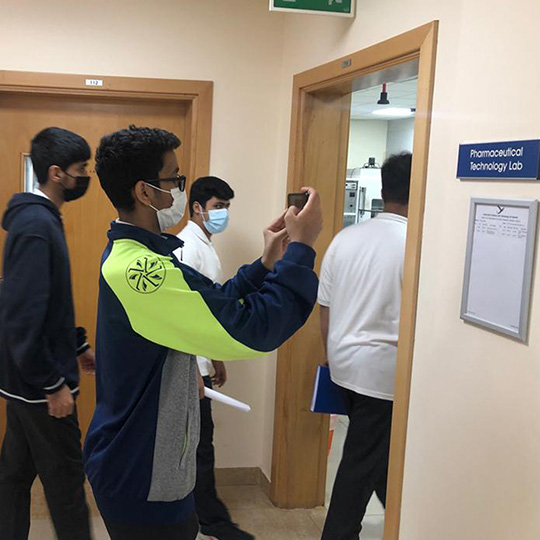 ---