College of Dentistry Faculty Participates in Dental Conference in RAS Al Khaima
Tuesday, Feb 28, 2023
College of Dentistry Faculty Participates in Dental Conference in RAS Al Khaima
RAS Al Khaima, UAE
The College of Dentistry at University of Science and Technology of Fujairah was well represented at the recent dental conference held in RAS Al Khaima. Four faculty members presented lectures on the latest advances in dental practice and patient safety, while four students showcased their research through poster presentations.
The conference, which brought together dental professionals and experts from around the world, provided a platform for sharing knowledge, discussing emerging trends, and networking with peers. The College of Dentistry's participation at the conference demonstrated the institution's commitment to staying at the forefront of dental education and practice.
Prof. Tamer Abdelbari Hassan, Dean of the College of Dentistry, expressed his satisfaction at the quality of the presentations made by the faculty members, and the depth of the research conducted by the students. "We are proud to have participated in this prestigious conference and to have been able to showcase the expertise and innovation of our faculty and students. Our participation has further strengthened our commitment to providing the best dental education and training to our students."
The College of Dentistry is dedicated to promoting excellence in dental education, research and practice, and has consistently been at the forefront of cutting-edge advances in dental care. The College's participation in the dental conference in RAS Al Khaima underscores its commitment to maintaining the highest standards of dental education and practice.
For more information about the College of Dentistry and its programs, please visit www.ustf.ac.ae.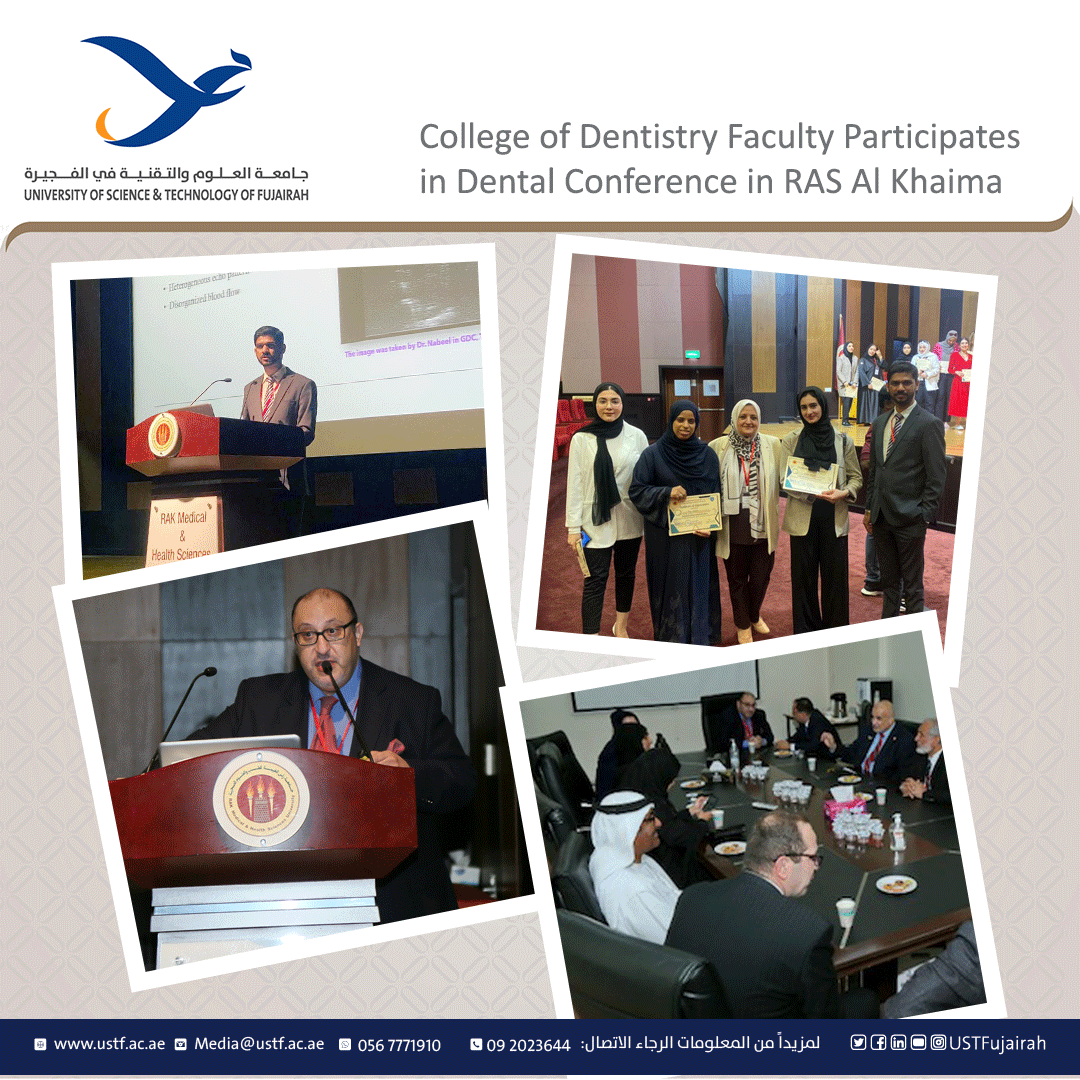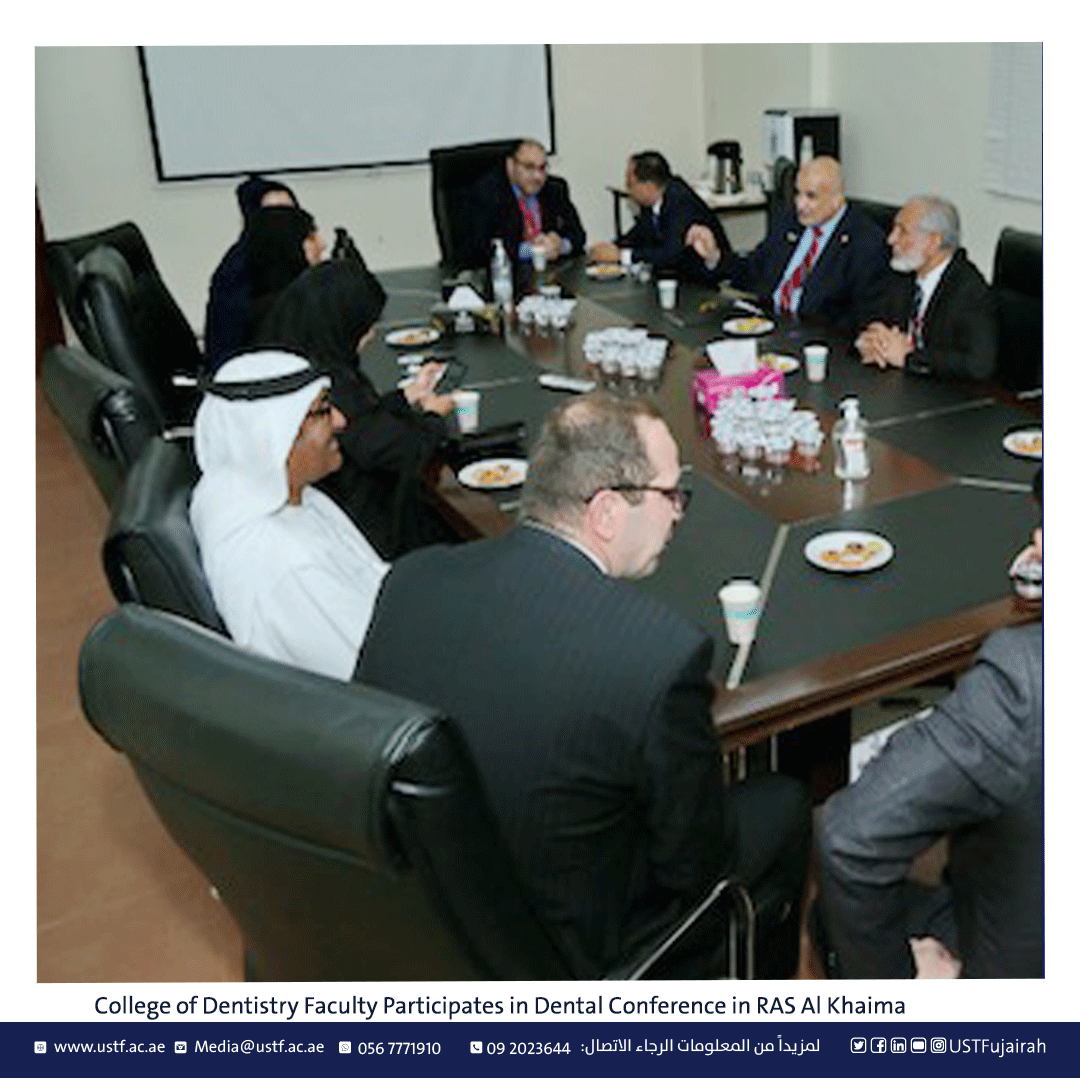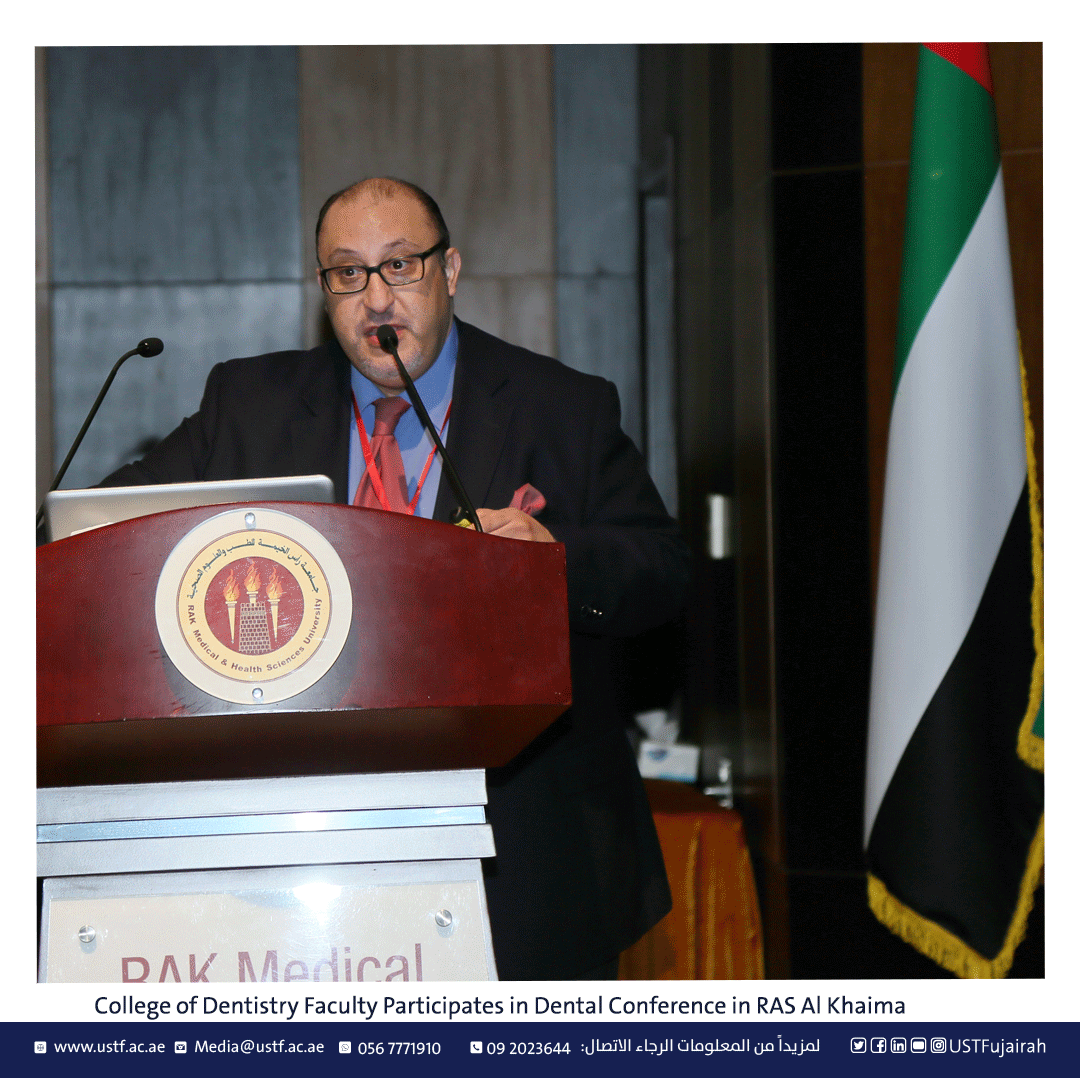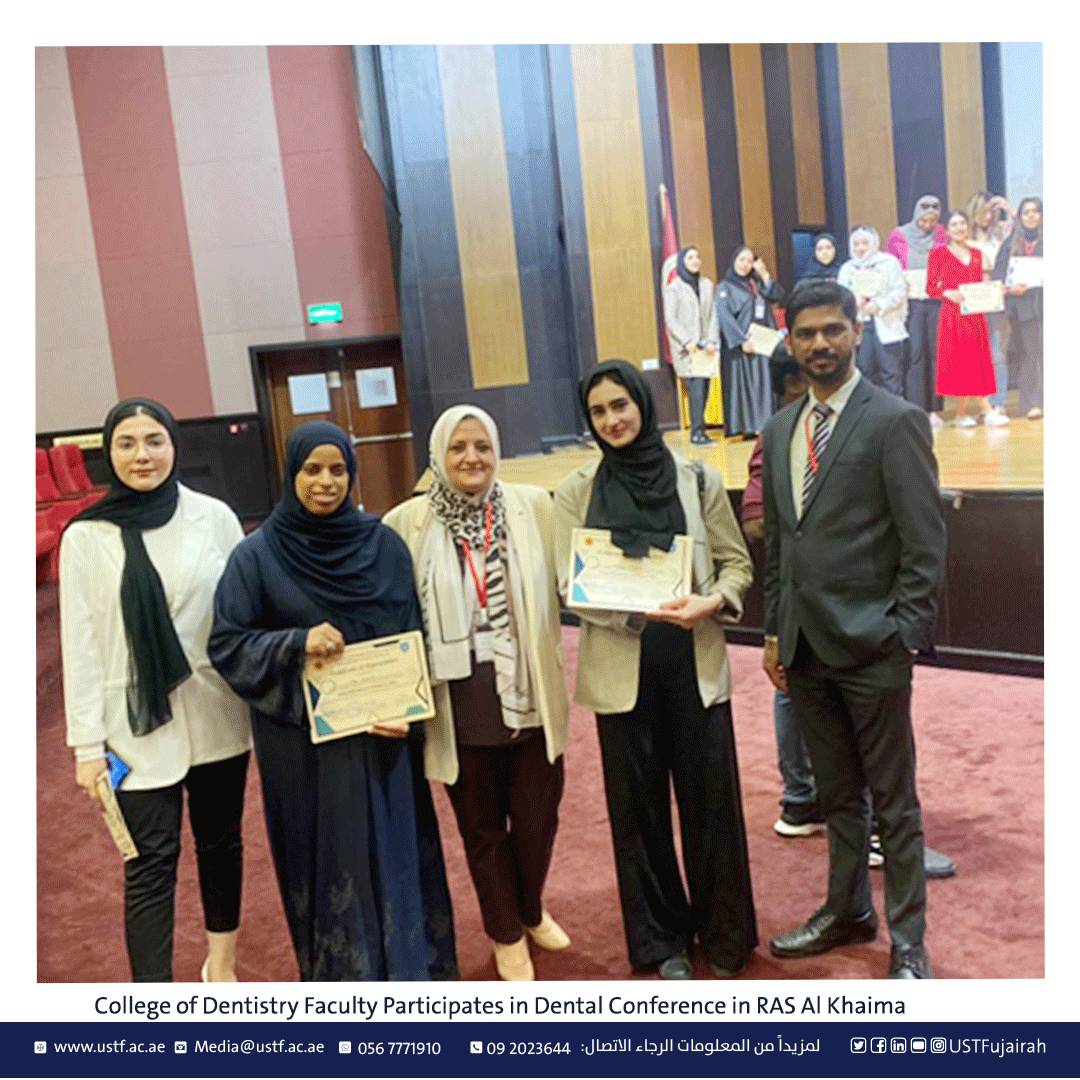 ---